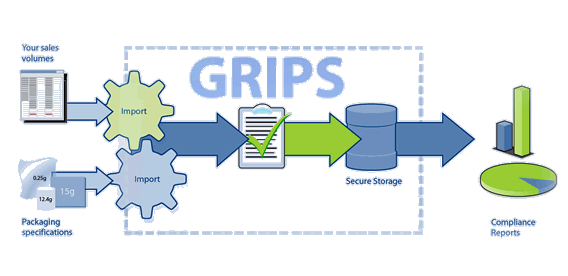 GRIPS™ enables you to manage your producer responsibility obligations by
Linking packaging specifications to existing Accounts or Stock Control systems
Extracting the relevant data from these systems
Calculating your compliance obligations and
Producing a complete compliance report.
This saves time, reduces errors and removes much of the complexity around compliance reporting. In addition, the system maintains a full audit trail of all transactions, allowing the entire process to be easily managed.